Green Man (Yeşil Adam)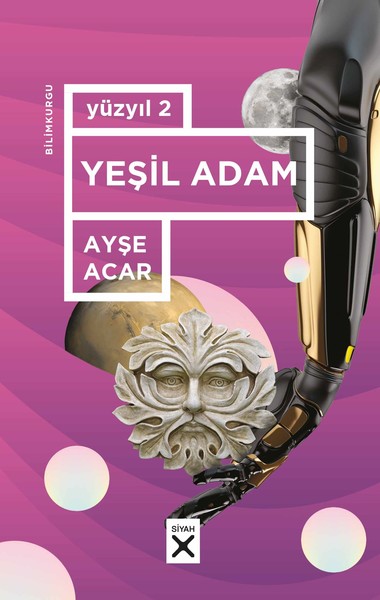 Genre: Science-fiction
Author: Ayse Acar
Publication date: May, 2018
Publisher: Siyah Kitap
Century Novels is science fiction series that reach from past to future. In this novel, the universe is segregated into three districts. In the first district, there are "artificial intelligence"s, "humac"s, and "chosen human"s, in the second district, the robots realize various productions and in the third one, there lives humans who are against the alterations on human body and acknowledge that the human body is as sacred as the human spirit.
In the first book of the trilogy, "Mr. Binet", the story begins with some operations regarding some killings and abductions of humans, in the second book "Green Man", it continues with some raised voices for the change of the Universal Law and the disruption of the peace atmosphere that lasted for years. And the strikes of robots escalate the events further more.
With the inclusion of Istanbul and Afghanistan into the adventure, Ayse Acar, brings us into a story, that we can read at a breeze.
A book, that I think you will enjoy reading, on science fiction in Turkey!
Selin Cetin
See also: https://robotic.legal/en/bay-binet/